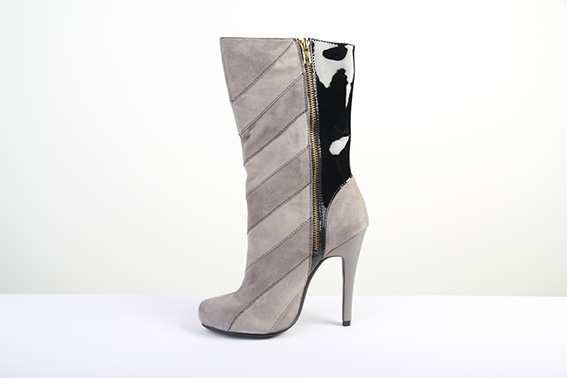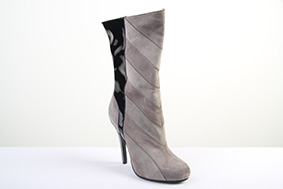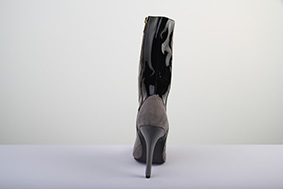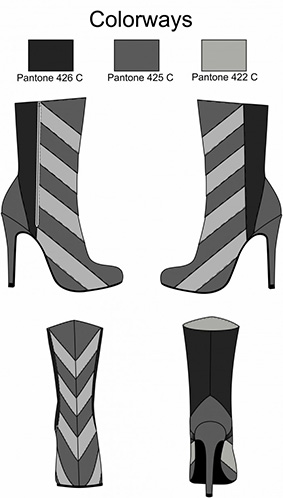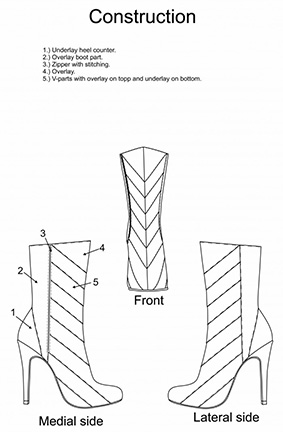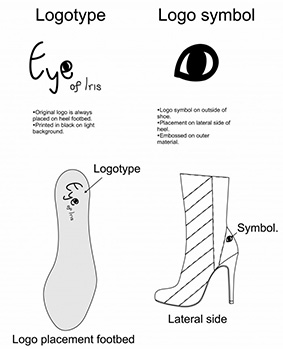 Genom att ta fram ett eget märke fick jag erfarenheter av att tänka strategiskt för att hitta luckor i skomarknaden. Jag definierade mitt koncept, min målgrupp och märkets placering gällande modegrad, kvalité och pris.
Eye of Iris inspirerades av namnets dubbeltydliga innebörd. Namnet kan tolkas som ögats iris men även som regnbågsgudinnan Iris.
Märket riktar sig till unga vuxna som vill ha en hög modegrad med bra kvalité till ett lågt pris. En kombination som är kan vara svår att genomföra men som inte är omöjlig.
Mina skor är tänkta att fylla marknadsluckan där målgruppen letar efter sköna, moderiktiga skor till ett rimligt pris. Något som idag är svårt att hitta. För att uppnå bekvämligheten är tanken att olika inlägg ska erbjudas i priset och att alla modeller har fotens anatomi som grund för att ge stöd och bekvämlighet.
Eye of Iris består av flera modeller i tre olika klackhöjder. Jag tog fram prover på två modeller på en fabrik i Kina och gjorde ytterligare en modell själv.
Clients